Clubs are a great way to get students involved in their school and community. Joining a club is a lot like joining a sport - they allow students to bond with those that are like-minded and give students an opportunity to learn leadership skills and teamwork. Check out the exciting clubs FMHS has to offer and join today.

Art:
Art club offers students an opportunity to showcase their talents and to experience art beyond the classroom via field trips and local exhibitions. The art club meets every Thursday at lunch in the art room.
The art club is organized to promote more exposure in the art world. Students have an opportunity to visit museums, art galleries, art studios, art exhibits and attend events for the arts. On our campus, students participate in our mural projects for our school. We are planning to continue these plans into our community too!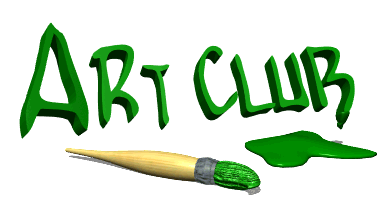 Baton:
Description: Performance oriented team within the school and community incorporating baton skills, dance coordination and showmanship.
Goals of club:
-promote teamwork and sportsmanship
-Increase physical stamina and skill
-Increase confidence and self esteem
Frequency of meetings:
1 lesson, Sundays 1-3 in Frazier
Mountain High School Gym
1 rehearsal, after school, day to be determined based on member availability
.


C.S.F. http://csf-cjsf.org/

California Scholarship Federation is a program for students with outstanding scholarship and an interest in community service. The club meets the second Tuesday of every month at lunch in S-3.   
Future Farmers of America is an organization that celebrates the myriad aspects of agriculture. This group is an extension of the agricultural classes that exist on campus. Students participate in leadership programs, local and state competitions, and work on various agricultural projects on campus. The FFA meets every Friday at lunch in the art room.
The primary goal of FFA is to develop students for premier leadership, personal growth and career success through agricultural education. The program focuses on increasing student's awareness of global and technological importance of agriculture and its contribution to our well-being.It encourages achievement in various agricultural programs. It's emphasis is on building character while promoting citizenship, volunteerism and patriotism.
Friends of Rachael (F.O.R.):

http://www.rachelschallenge.org/

FOR is a program designed to create empathy among students on campus. The club celebrates random acts of kindness and works toward ending bullying. FOR meets the first
Tuesday
of the month at
12:15pm
in the Info Center
Robotics:
Robotics club allows students to attain first-hand knowledge of constructing a robot.  Robotics students compete annually in a robotics competition where they showcase their "creature." Robotics meets in the robotics room every
Thursday at 7p.m.